HI everyone!

Welcome to Kick Back Saturday! In my opinion, one of the best ways to spend a Saturday is to curl up with a book, a delicious cup of coffee or cocktail, and hang out with my writing partner, my sweet pup, Kelly!
Join e every Saturday for a book blurb and a new, tasty drink recipe - coffee or cocktail...?
Take up a book, mix a drink, and kick back.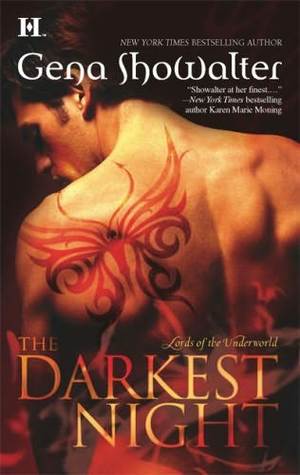 The Book
Description:
His powers - Inhuman...

His passion - Beyond immortal...

All her life, Ashlyn Darrow has been tormented by voices from the past. To end the nightmare, she has come to Budapest seeking help from men rumored to have supernatural abilities, not knowing she'll be swept into the arms of Maddox, their most dangerous member -- a man trapped in a hell of his own.

Neither can resist the instant hunger than calms their torments... and ignites an irresistible passion. But every heated touch and burning kiss will edge them closer to destruction -- and a soul-shattering test of love...
Though they carry an eternal curse, the Lords of the Underworld are irresistibly seductive -- and unimaginably powerful...
The Drink
Spiked Apple Cider Cocktails
Ingredients
1/4 gallon apple cider
1/2 cup dark rum
1/2 cup cinnamon schnapps
1 Granny Smith apple, peeled, cut into large chunks
1/2 lemon, juiced
Mix together the cider, rum, and schnapps in a large pitcher. Add the apples to a small bowl and toss them with the lemon juice. Thread the diced apples onto skewers. Pour the spiked cider into glasses filled with ice, then garnish with an apple skewer and serve.

Recipe courtesy Aaron McCargo Jr.

Read more at: http://www.foodnetwork.com/recipes/aaron-mccargo-jr/spiked-apple-cider-cocktails-recipe.html?oc=linkback