Some of my favorite authors have recently released some new books - always makes me smile :)
I can't wait to sit down and dive in! Sadly, my time is consumed by work, school, our new house (which is fun) and writing (also fun). So, this summer I'll have to catch up on these:
Sweet Ruin (Immortals After Dark #16) by Kresely Cole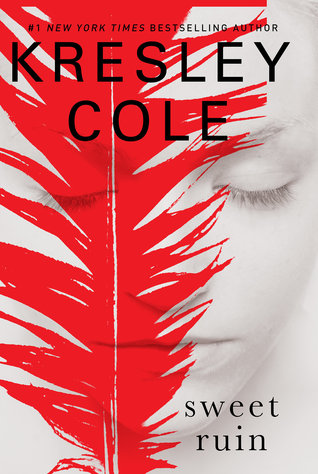 An immortal assassin is caught between desire and duty...

A foundling raised in a world of humans
Growing up, orphaned Josephine didn't know who or what she was—just that she was "bad," an outcast with strange powers. Her baby brother Thaddeus was as perfect as she was flawed; protecting him became her entire life. The day he was taken away began Jo's transition from angry girl... to would-be superhero... to enchanting, ruthless villain.
A lethally sensual enforcer on a mission
A threat to the Møriør has brought archer Rune the Baneblood to the mortal realm to slay the oldest living Valkyrie. Whether by bow or in bed, he never fails to eliminate his target. Yet before he can strike, he encounters a vampiric creature whose beauty conceals a black heart. With one bite, she pierces him with aching pleasure, taking his forbidden blood - and jeopardizing the secrets of his brethren.
A boundless passion that will lead to sweet ruin...
Could this exquisite female be a spy sent by the very Valkyrie he hunts? Rune knows he must not trust Josephine, yet he's unable to turn her away. Despite his millennia of sexual conquests, he can't ignore the unfamiliar longing she arouses deep within him. When Jo betrays the identity of the one man she will die to protect, she and Rune become locked in a treacherous battle of wills that pits ultimate loyalty against unbridled lust.
The Darkest Torment (Lords of the Underworld #12) Gena Showalter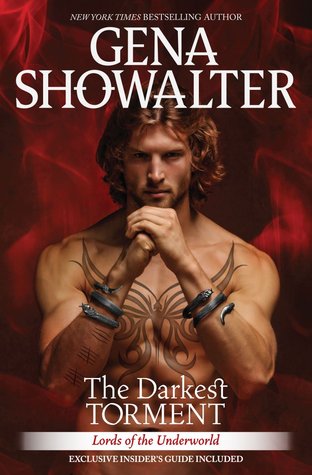 Driven to his death by the demon of Distrust, Baden spent centuries in purgatory. Now he's back, but at what cost? Bound to the king of the underworld, an even darker force, he's unable to withstand the touch of another...and he's quickly devolving into a heartless assassin with an uncontrollable temper. Things only get worse when a mission goes awry and he finds himself saddled with a bride—just not his own.
Famed dog trainer Katarina Joelle is forced to marry a monster to protect her loved ones. When she's taken hostage by the ruthless, beautiful Baden immediately after the ceremony, she's plunged into a war between two evils—with a protector more dangerous than the monsters he hunts. They are meant to be enemies, but neither can resist the passion burning between them...and all too soon the biggest threat is to her heart.
But as Baden slips deeper into the abyss, she'll have to teach him to love...or lose him forever.